About
I like to think of myself as being one of a new wave of young up and coming adventure photographers; bringing exciting new ideas, techniques and technologies into an industry which already has many a good photographer producing some truly outstanding images.
Born in 1994 and a keen climber on the Moorland edges around my childhood home in Glossop from the age of 5, I am very much at home on the hills in all seasons and weather conditions, meaning my full effort and concentration can be put into creating astounding images from the edge.

I first discovered my passion for photography during the summer of 2009 when, at the age of 14 I got involved with the production of the BMC guidebook – Over The Moors. On one particular trip a camera was thrust in my direction - it all started from there. Not long after, I bought my first camera and began to learn more and more.

In the four years since that day at Laddow Rocks, I certainly haven't been taking it easy, with regular climbing and photographic trips to Snowdonia, Yorkshire, The Lake District, Pembroke, Scotland and Lundy amongst many other exciting UK locations. On top of that I've photographed all over Europe with visits to the likes of Spain, France, Italy and a recent three week trip to the stunning Lofoten Islands in Northern Norway – Not bad for an 18 year-old!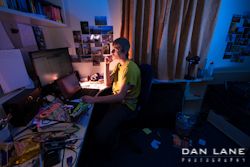 I was still at school whilst all of that was going on, completing both my GCSE's and A-levels over the course of those four years. However, this summer things got pretty exciting for me. I had decided that I was going to university to study for an undergraduate Masters in Chemistry. Of course, the location was a massive factor in which university I chose to go to…the likes of London or East Anglia just weren't in the running! I narrowed it down to Manchester, Sheffield, Leeds, Bristol and Bangor.

Although the course had a small part to play, I chose Bangor mainly for the proximity to the mountains of Snowdonia, which I hadn't seen much of before I started but new I would enjoy greatly. I've been in Bangor for 4 months now and I'm loving it!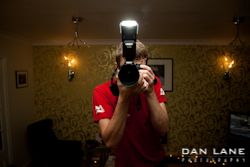 Unlike many of the photographers at the highest level, I have no formal qualification in photography. Surprisingly, I don't feel this is any disadvantage to me at all. In my opinion photography is a skill where experience far outweighs qualifications. The more time spend behind a camera the better! Furthermore I've been lucky enough to spend a lot of time working and socialising with some truly brilliant photographers such as Lukasz Warzecha and Mike Hutton. I've learnt a lot from these two people in particular – Thanks Guys!

Over the last year I've started to get photographs and articles published. The first of which was an article titled 'Forgotten Gems' in Climber Magazine which consisted of 8 pages of my photographs and writing about some of the best forgotten classic routes of the Peak District. Since then I've had a fair bit more published in various publications such as Rockfax guidebooks and Climb Magazine amongst others. More information can be found on the 'Clients and Commissions' page and in the 'Published Work' gallery.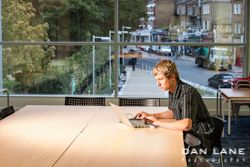 I use I wide variety of Canon digital camera equipment, until recently i used a 500D and my back-up body, a 400D. Although the 500D was a brilliant camera I had started to reach the limitations of its cropped sensor and capabilities aimed at the amateur user, so I recently upgraded to a 5D mkII. The 5D mkII is a full frame body which is aimed firmly at the professional photographer making it well suited to my current needs.

Of course, I then have a wide range of lenses to go along with the body: Canon 24-105 f4L, Tamron 70-300 f4-5.6, Canon 28mm f2.8, Canon 50mm f1.8 and Canon 100m f2. These lenses cover the whole range of focal lengths that I could ever need, meaning as long as I have this lot I'll never miss a shot!


Finally I must thank two companies which support me greatly. Clikelite make the best camera bags on the planet for adventure photographers in my opinion. They are designed to work, and be worked hard, whilst also looking cool. At the end of a long day I'm very pleased that I've been carrying my gear in a Clikelite bag – it's just so well designed and comfortable. Meanwhile my tripods are supplied by Redged. They're rock solid, fairly lightweight and work to perfection! If you're interested in buying any Redged or Clikelite gear, please click on the banners above and below this paragraph. This will take you to their respective websites and let the server at the other end know that you've come from my website. Alternatively, click on any of the links below to go direct to a particular product.

Of particular interest is the Clik elite and redged kit I use: