Links
Below is a list of links that I think you might find useful. They range from places to buy some brilliant photographic equipment to sports massage companies which you might wish to use, should you be injured.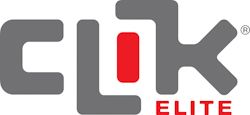 Clikelite - www.clikelitestore.eu/
Clikelite are a superb company making some of the very best camera bags and rucksacks with some equally ingenious designs, like integrated lightstands/tripods and build in camera stabilizers. If you're going to buy any of Clikelite's brilliant gear please do so by clicking on the above link. If you do this, I, as a Clikelite affiliate, get paid a small amount for directing business in their direction, meaning I can afford to keep taking the opportunities to get great photographs to populate this website with.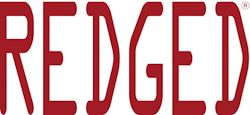 Redged - www.redgedstore.com/
Redged, my second equipment sponsor, are run by the same company as Clikelite and produce a line of equally outstanding tripods from tiny little travel 'pods to great big carbon-fibre monster. It's sure to say, everything in the Redged range is built to the very highest standard and will keep your camera super steady, wherever you put it! As with Clikelite, I've part of their affiliate program so please buy Redged gear from the above link, it'll provide me with a bit of cash to keep this website going a little while longer!
Dan Lane Photography's facebook page - www.facebook.com/danlanephotography
This is a facebook page which runs in parallel with this website. Although no different material goes up there (everything exciting come here, primarily), I do share some interesting links on there from time to time and give on the spot reports when I'm away on trips. Although it's a good way to keep up with what i'm doing, it's even better to bookmark the two RSS feeds (links at the bottom right of this page). One for when new images get added to the gallery, and one for new blogposts.
Global Therapies - www.globaltherapies.com/
Should you ever be unfortunate enough to get injured, Tim and Lynne at Global Therapies with have a good go at getting you back to fighting fitness as soon as possible. They specialise in sports massage and physiotherapy, whilst also carrying out other treatments, like dry needling and Roctape application, which I don't really understand! Both Tim and Lynne are keen outdoorsy people, with lots of experience in fell running, climbing, cycling and snowsports, amongst other activities, meaning they're well positioned to give you specific advice on injuries and recovery for your chosen sport.
McCann Design - www.mccanndesign.co.uk/
Caroline McCann is a part time graphic designer, part time outdoor instructor based just outside Glossop, in the Peak District. Should you need anything designing, she's the woman to call! Caroline designed my watermark/logo which can be seen at the top of every page and in the bottom right hand corner of every image on the site - I have to say, I'm impressed!

Andy Turner Climbing - www.andyturnerclimbing.co.uk/
Andy is a good friend of mine who's always keen to come out on photoshoots, even when sounding less than keen in the morning, he's glad he came out by the end of the day. Have a look at his website and read his blog, it's usually quite exciting. Otherwise, maybe you'd like some bespoke climbing coaching or would like him to give in inspirational lecture about his climbing achievements? Just hit the link above!

LW Worx - www.lw-worx.co.uk/
I've had the pleasure of working with Lukasz Warzecha a few times in the past, it has to be said that he's one of the very best adventure photographers I know of. Recently Lukasz has decided to run some adventure photography workshops so that you can learn the tricks of the trade and maybe give him a run for his money in the future. Have a look at the website above to see the upcoming workshops.

Hot Aches Productions - www.hotaches.com/
Hot Aches Productions is a company which makes award winning climbing films. Run by Paul Diffley with the help of Matt Pycroft and Adrian Samarra, they're produced some outstanding climbing films. Their titles include: E11, Committed I, Committed II, Monkey See Monkey Do, The Longhope and their two latest films, Wideboyz and Odyssey. They've got their work cut out trying to better the last two!

Strobist - www.strobist.blogspot.co.uk/
Strobist is where I've learnt an awful lot about off camera flash photography. It's like the bible for all things flashy. Whether you are just getting into flash photography or think you know it all, Strobist is a great place to look for tips on everything and everything, inspiration and not to mention the constant stream of amazing photographs, just to sit and look at!
Scruffy Dog Creations - www.facebook.com/scruffydogcreations
Winter is upon us so it's time to start thinking about getting some more warm clothes, what better place to start than with a hat? Ruth Taylor, the woman behind Scruffy Dog Creations will make you a hat, scarf or nearly anything else that can be knitted, bespoke and exactly to your requirements. What's not to like?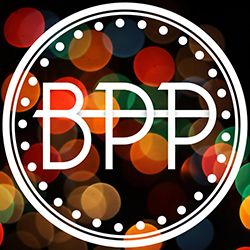 Brad Philp Photography - www.bradphilp.com/
I met Brad at Bangor University at the start of last year. Since then I've got to know him fairly well and have spent a lot of time shooting with him. He's since finished his degree and taken the plunge into a full time career in photography. Specialising in portraiture, but also offering other services, and based in Nottingham, I'd certainly recommend Brad if you're looking for a great photographer in that area.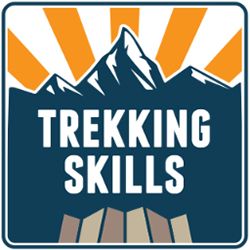 Trekking Skills - matt@trekkingskills.co.uk
If you're looking for some hillwalking instruction or just a nice day out in the wilderness in the Peak District then Matt Dawson (of Trekking Skills) is your man. Matt has many years of walking, trekking and mountaineering experience with stories from his adventures to New Zealand and Vietnam, amongst other places, putting him in a perfect position to provide high quality instruction tailored to your needs and requirements. The website isn't quite up and running yet, but drop him an email - he'll be delighted to help in any way he can.